Apple iPhone X ranks lower than the Galaxy S8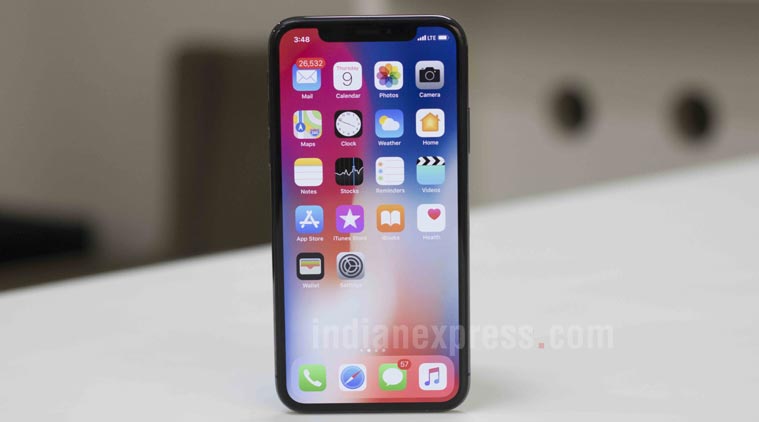 The iPhone X may be a superior smartphone, and yet the device isn't perfect. In a new rating, Consumer Reports has released, it put the Galaxy S8 ahead of the iPhone X. Consumer Reports found a few flaw, which is why the Galaxy S8 is ranked above of the iPhone X in the list of recommended smartphones. Chief among those were battery life and durability.
Consumer Reports' claims the iPhone X's battery lasted 19.5 hours, ahead of the iPhone 8, but falling short of 26 hours on the Galaxy S8 and S8+. The iPhone 8 Plus meanwhile, managed to last 21 hours. Just to make it clear, the iPhone X has a 2760mAh battery. The Galaxy S8 has a 3000mAh battery, while the Galaxy S8+ comes with a 3500mAh battery.
The iPhone X stumbled during durability tests and perhaps the reason why it ranked ninth in the list. While the iPhone X performed well in the initial drop test, but it didn't so well after when subject to intensive lap testing. The iPhone X performed about the same on the durability front as the two other high-end smartphones – the Galaxy S8 and S8+.
Here's what Consumer Reports had to say:
"We tumbled three samples of the iPhone X. The first was fine after 50 drops, but the glass on the back was significantly cracked after 100. The other two phones ended up with malfunctioning displays after 50 drops. Though the front glass didn't crack, several bright green bars stretched across the screens from top to bottom".
Now let's talks about the iPhone X's positives, which includes a 5.8-inch OLED screen. It was praised for showing deep black tones and viewing angles. Although both the iPhone 8 and iPhone 8 Plus were having excellent displays, the iPhone X still had a significantly better screen.  Consumer Reports' also praised the iPhone X's camera which "produced excellent results". Face ID also got mention for being precise and easy to setup.
In the end, due to durability and battery life, Consumer Reports still ranks the Galaxy S8 as the best smartphone in the list of top ranked phones, with the Galaxy S8+ occupying the second position. The iPhone 8 Plus came in third, while the iPhone 8 ranks fourth. The iPhone X, however, had to settle for the ninth position in the list.
source by:-indianexpress
Share: